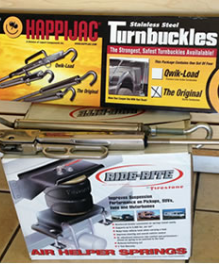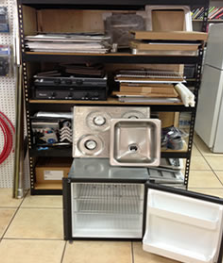 Surplus New, Used, and Hard to Find Items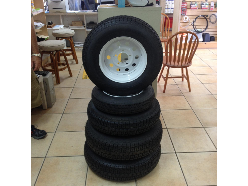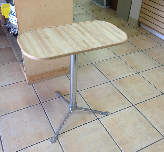 Building your own trailer? Remodeling? Or just taking care of the normal maintenance? Let us help you find the RV parts and building materials you need. From windows to entry doors, Heng's and Dometic powered roof vents, replacement vents, awnings, plumbing, electrical, appliances, tires, hitches, brake controllers, and even toilet paper we've got you covered. Have a truck camper? We have all sorts of camper parts like tie downs, air bags, leveling systems, and jacks. We also carry rv parts like windows, air conditioners, refrigerators, sinks, stoves, furnaces, water heaters, moldings, aluminum siding, interior wall and ceiling paneling, holding tanks, water pumps, and so much more. And because we buy in large quantities, you save lots of money. With thousands of surplus RV and trailer parts in stock, and access to thousands more, no matter what you need, we can help. Need tent trailer parts, we've got you covered!
We buy for cash, we sell for cash, and we make deals! Come see us today. To find out more please visit our store or call us at (619) 442-4703.